Mail forwarding has many benefits for international customers, businesses overseas, and American Ex-pats. The service often requires establishing a virtual mailing address that can be used to collect Post Office Mail and packages. The mail and packages get consolidated and shipped to wherever the customer resides. The address is established by renting a mailbox at a Private Mail Forwarder. These mailboxes come with a Private Mailbox address, not a P.O. Box.
International mail forwarding is a service that allows individuals and businesses to receive mail and packages from foreign countries at a domestic address. This can be particularly useful for those who frequently travel abroad, have a second home in another country, or are doing business internationally. At our company, we offer international mail forwarding services that are reliable, secure, and convenient. Our team of experts will handle all aspects of the process, from receiving your mail and packages at our facility to forwarding them to you at your designated address.
We understand that receiving mail and packages from other countries can be a complicated process, which is why we make it easy for you. We take care of all the customs paperwork and ensure that your items are delivered to you in a timely manner. Our international mail forwarding services also include a virtual mailbox option, where you can access and manage your mail and packages online. This gives you the flexibility to view your mail and packages, request scans, or forward them to another address, all from the comfort of your own home or office.
We also offer a package consolidation service, which can save you money on shipping costs by combining multiple packages into one shipment. At our company, we pride ourselves on offering professional and efficient international mail forwarding services. Contact us today to learn more about how we can help you manage your international mail and packages.
Forwarding Mail Overseas
" When I was assigned overseas, I know I had a problem that will result in losing my mailing address and my bank statements. I am happy that I found your company, this service for American Ex-pats like me. The address that I was assigned was great and was accepted at my bank, and the post office. Excellent service, fair price, and digital mail scanning is the way to go!

Allen Wu | Germany
---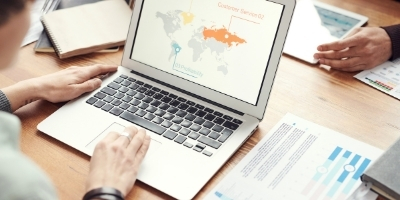 Virtual Mailbox That Does Not Take A Day Off
For the easy application process, follow our three-step guide to create your own virtual mailbox. Your street address will be assigned quickly. Your mail will be stored in our secure private mailboxes.
---
Three Reasons To Create Your Virtual Mailbox
International mail forwarding has so many benefits but let's focus on the top three reasons customers subscribe to our mailboxes:
Mail Privacy: Once you leave the country, your mail will be left behind, and you do not want it to fall in the wrong hands. Our mailbox holders are protected by U.S Privacy laws, your mail is secured in a Private Mailbox with limited access.
Lost Mail: You will have one centralized location for all your Bank Mail, IRS Letters, and your Amazon purchases! This address is ideal for international customers and American Expats. No more lost mail!
Mail For 21st Century: Besides collecting U.S Mail and Packages, Private Mailboxes help you when it is time to forward the mail overseas. The free consolidation service can save you up to 60% in DHL shipping charges. Digital Mail scanning is another great feature that gets your mail scanned and delivered to your inbox.